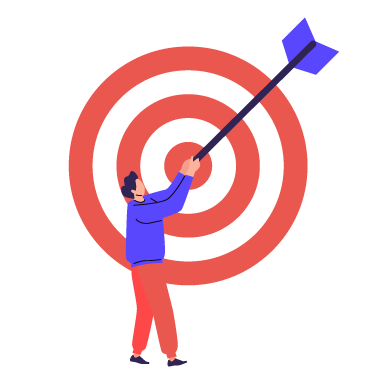 what is
remarketing?
Google Ads remarketing tends to get a bad reputation, and that's usually because people don't know what exactly it is. Remarketing is more than just following people around with ads until they get bored with your brand, it is actually still one of the most powerful tools when done right and the best agency is managing your campaigns
Retargeting ads give you the ability to show targeted ads to those potential customers that have already shown an interest in your business, so you are marketing to a warm lead rather than picking a person at random. These ads can be changed based on your customer's actions showing the right ad at the right time, and they can be so layered that you are essentially nurturing them through the sales pipeline. Don't be left wondering why a person visited your site or app but didn't finalise a conversion, and show them ads that will continue decision making as they journey around the web.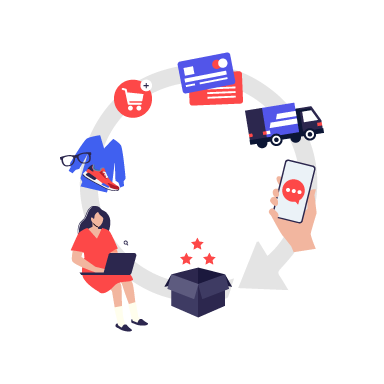 turning window shoppers into
online shoppers
The more customers that see your ad the more likely they are to make a purchase – it really is that simple. What brands don't realise is that it can take roughly 15 interactions for someone to make a purchase, so you need to be consistent with your remarketing ads.
The average conversion rate of an online store is 2.95% – and this number grows as your audience does. Giving your potential customers a gentle reminder of your business is the best way to get them to make a purchase, otherwise, you risk getting lost in the noise and forgotten about. Or worse, they make a conversion with a competitor who committed to a remarketing strategy.
Showing ads across YouTube, Display and Search allows you to make the most of the customer interaction, with the GDN (Google Display Network) covering a staggering 90% and YouTube being the second biggest search engine on the planet. So you can understand why remarketing is a must. Whilst you might not have an issue getting users into your funnel, allow our experienced team at The Compilator to help you keep them and convert them.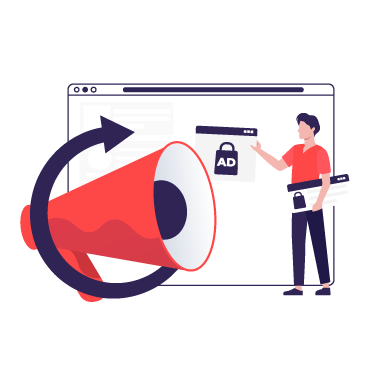 google ads &
social media remarketing
Remarketing isn't only a Google game, but you can actually do it on social media too. So many agencies fail to remarket correctly with overbearing and creepy ads that are poorly executed. All this does is lead consumers to feeling alienated and disliking your brand the products or services you are bringing them.
Our team of social media and Google experts develop bespoke plans to increase your conversion. No gimmicks, no code implementation – just results that you can be proud of.
It's time to stop letting your clients forget about you, and have them knowing who you are and how they can purchase or engage with your offering. Start getting conversions with one of The Compilators bespoke remarketing strategies and we can get you on the right path.
powerful results
for leading companies

Genesis are a leading gym in Australia commencing as a Health and Fitness Club in Ringwood, Victoria in 1997 offering health and fitness classes, Genesis has now developed into one of Australia's premier fitness organisations, bringing to life real fitness communities.
Service: Google Ads
Full Case Study
1000
conversions per month
90%
reduction in cost per lead
Full Case Study

GO Markets was established in Australia in 2006 as a provider of online CFD. For over a decade, as the industry and clients' expectations kept evolving, they have positioned themselves firmly as a trusted and leading Australian regulated broker.
Services: Google Ads, Social Ads
Full Case Study
956
conversions per month
200%
reduction in cost per lead
Full Case Study

Spirit Telecom is an ASX listed (ST1) and a disruptor in the IT&T industry. who developed their own advanced fixed wireless network, which means they can provide Australian small to medium sized-businesses (SMBs) and residential users with super fast internet.
Services: Google Ads, Display Advertising, Experiential Advertising
Full Case Study
136.9%
increased conversion rate
83.77%
reduction in cost per lead
Full Case Study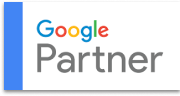 What can a
Google Partner Agency
do for you?
As a trusted Google Ads provider, some members of our team have completed courses and exams that place them as experts in the PPC field, and we don't simply collect certifications but test and fine-tune them.

Our individual Google Ads certifications include:
our team are your team
We are at the industry forefront, working with you to centre campaigns around the ever-changing algorithms governed by Google.
Experienced, reliable, transparent
Analytics is a core component of any search campaign, and our experienced team are driven to constantly test and trial against our own results, in order to continuously improve our clients position in the market.
Experience, reliability, and transparency are an integral part of the service we will provide you and your business through our tailored Google Ads Remarketing campaigns.
Request a Proposal
where we excel
In creating your strategy. We specialise in delivering effective PPC
(Google Ads, Social Media & Programmatic Media) campaigns.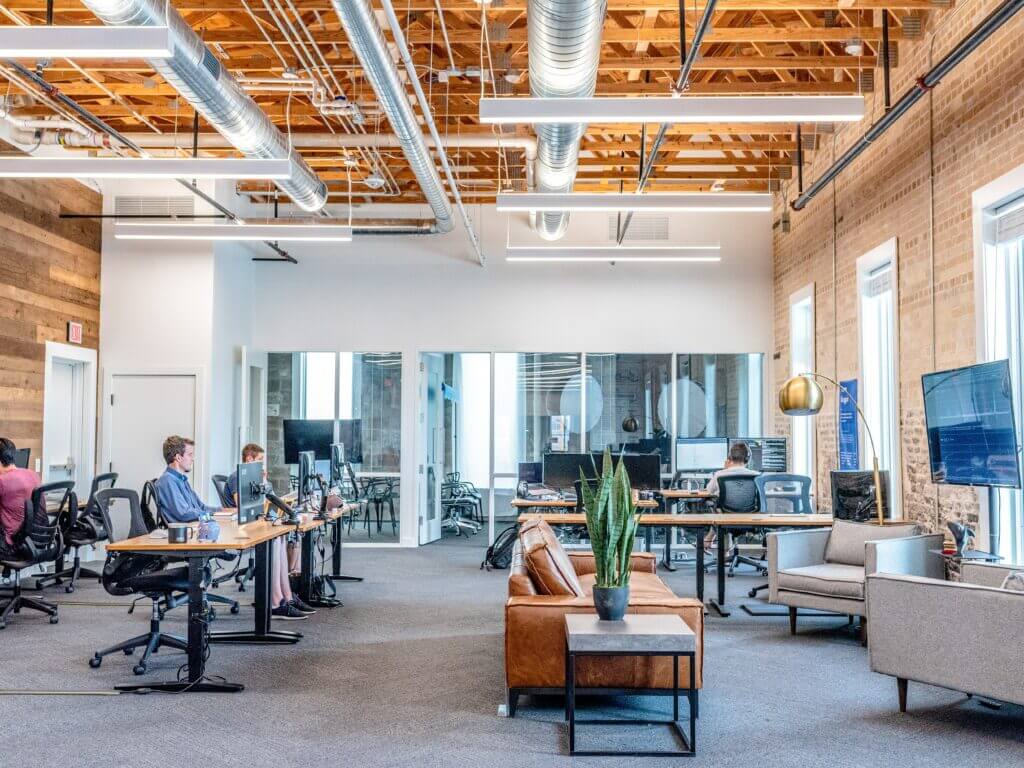 Enterprise Organizations
We specialize in complex solutions and have worked with some of the biggest brands in the country.
How we help enterprise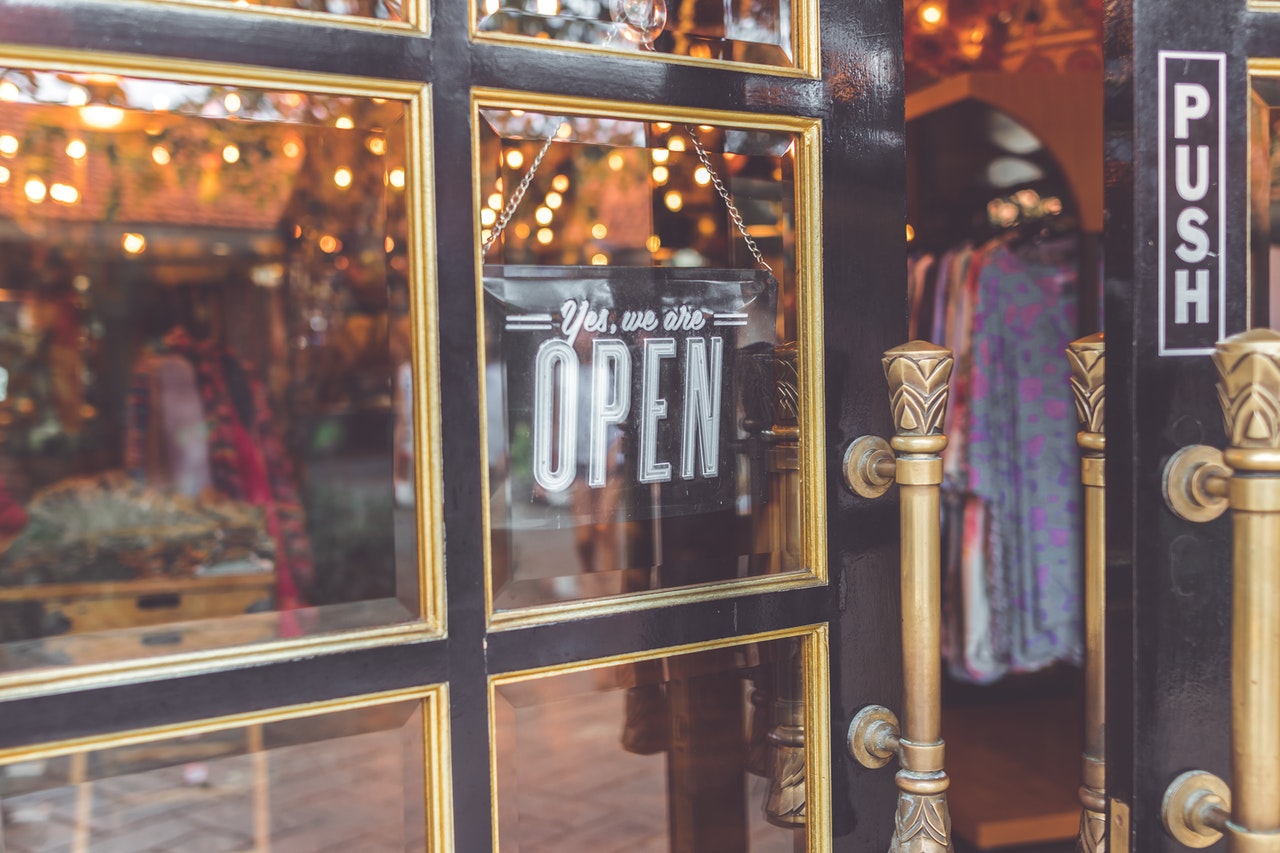 Small - Medium Sized Businesses
Whether you're a start-up, sole trader or a small business we can help improve your Paid Advertising to achieve your business goals.
How we help SMB's
How much does it cost?
We have an entry-level cost of $500 per service per month on top of your ad spend, this will cover you for up to $5000 worth of ad spend which you pay directly to the advertising.  After this, we charge 15% of your ad spend per month.
Please note: Programmatic costing is different as we charge you for the spend as well.  please ask for more information
How do I know whether you will be able to genereate a positive ROI?
We will send you a monthly report which will include the ROAS (Return on Ad Spend) of all your accounts we aim for a minimum return of 6x.
On top of this depending on your retainer, you may have a weekly, fortnightly or monthly meeting to go over the data we send you. Our team is also available between 9am-5pm to answer any question you have.